https://centipedenation.com/transmissions/bill-gates-microsoft-has-patented-a-body-scanning-device-that-mines-cryptocurrency/
here part of the article, please go to their website to read full article!!!
Bill Gates' Microsoft Has Patented A Body-Scanning Device That Mines Cryptocurrency
Posted by Centipede Nation Staff on April 17, 2020 6:19 pm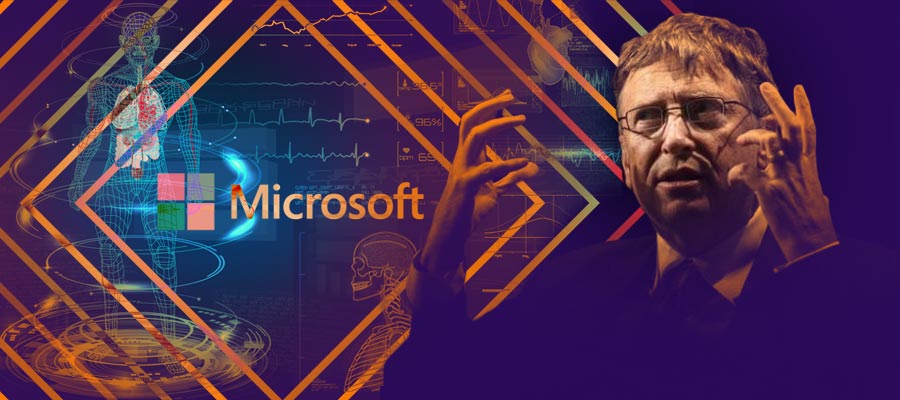 Judging by the continuous flow of stories pumped out every day, the technocratic control freaks like Bill Gates seem to be pervasive and resilient in their quest for control through 'connectivity'. One of the ways they are trying to accomplish this is by replacing cash with a digital system designed to surveil and centralize all financial data.
The latest patent filed by Bill Gates' Microsoft shows why this technology is compelling to Technocrats as their fleshly robots squeeze out more efficiency. By the way, their patent number is WO2020 – 060606. You can't make this up.
Here's an abstract from their Patent:
Human body activity associated with a task provided to a user may be used in a mining process of a cryptocurrency system. A server may provide a task to a device of a user which is communicatively coupled to the server. A sensor communicatively coupled to or comprised in the device of the user may sense body activity of the user. Body activity data may be generated based on the sensed body activity of the user. The cryptocurrency system communicatively coupled to the device of the user may verify if the body activity data satisfies one or more conditions set by the cryptocurrency system, and award cryptocurrency to the user whose body activity data is verified.
Microsoft has patented this cryptocurrency system in partnership with the World Intellectual Property Organization (WIPO), one of the 15 specialized agencies of the United Nations.